About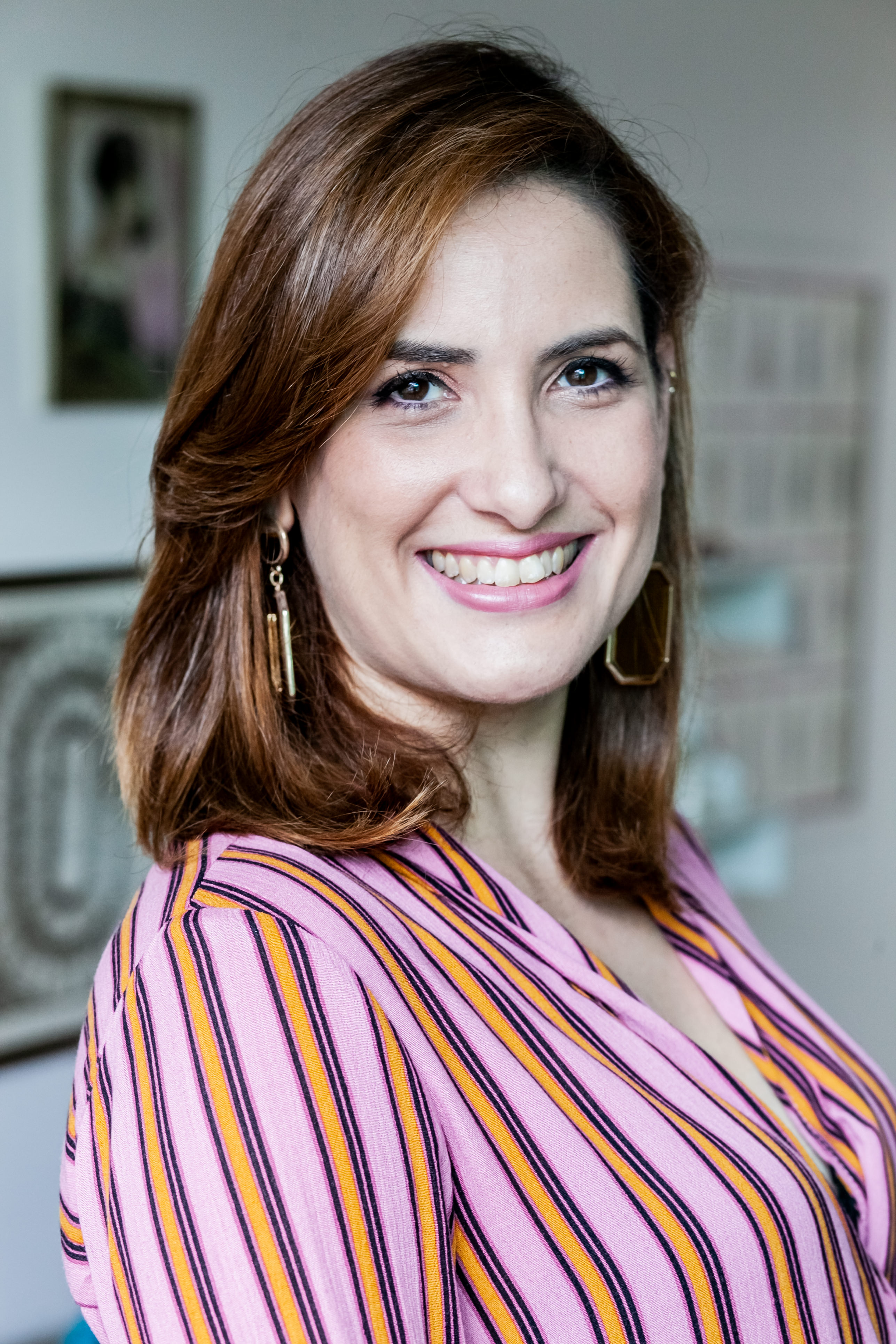 Hello and welcome!
My name is Nathalia, and I am a Localization Project Manager by day, linguist extraordinaire by night, and a language geek (and interpreter) at heart.
I've always had a knack for languages, so it made sense that I would go to university to study Translation, even though I've always wanted to be an archeologist. At school, besides understanding the technical skills and nuances of the work of a translator, including specific technology, terminology, and industry norms, I also learned Italian, French, and a bit of Polish, Russian and even Old Greek, and dove deep into phonetics and phonology of English and French.
After graduating from university I stepped into the global arena as a professional translator. I have accumulated experiences in several domains, working for clients all over the world. Some years later I finally got involved with the world of interpretation, which became my greatest challenge and passion.
Now I have accumulated experiences interpreting in several different settings, from high-level government meetings to human rights missions in riverside communities deep in the heart of the Amazon forest.
In 2012, while exploring southern Australia's rugged coastal landscapes, I got my certification as a professional translator from the National Authority for Translators and Interpreters, and ever since I have provided certified translations for over 600 satisfied clients, and counting.
My interest in entertainment and films led me to work for several video production companies. I've lent my expertise to the transcription, translation, and subtitling of films, documentaries, commercials, training videos, online media, marketing campaigns, educational material and more.
As a Localization Account and Project Manager, I've managed end-to-end localization projects into 60+ languages, working as the primary point of contact with my clients and collaborating closely with linguists, language managers, post-production teams and internal stakeholders, including engineers and product teams. My role involves resolving localization issues, addressing linguist and client queries, overseeing linguistic resources, leading project kick-offs and post-mortems and conducting quarterly business reviews.
All of the wonderful professional experiences I've been through in the past 20 years have made me a highly specialized professional, inspired by the love of translating and getting the message across in people's own languages, communicating effectively accross cultures.
I hold a Master's Degree in Translation and Localization Management, with coursework in interpretation from Spanish into English from the Middlebury Institute of International Studies in Monterey, California.
When I'm not pulling all-nighters translating, you will most likely find me learning about AI, arts, fashion, design, history or astrology. I'm a staunch advocate for women's rights, a dedicated binge-watcher, an embroiderer wannabe and you can always count on me to craft fantastic Carnaval (or Halloween) costumes.
Facts
130,000
Avg. Words per Year
Skills
Localization Project Management
Resume
Nathalia Rio Preto
20 years' experience bridging linguistic gaps and connecting people
Email: hello@nriopreto.com
Portfolio: sites.miis.edu/nriopreto
Education
Master of Arts in Translation and Localization Management
2019 - 2021
Middlebury Institute of International Studies, Monterey, CA
Coursework in Spanish into English Consecutive and Simultaneous Interpretation
Postgraduate Certificate in Translation and Interpretation
2009 - 2010
Universidade Gama Filho, Brasília, Brazil
Bachelor of Arts in Translation Studies
2003 - 2007
Universidade de Brasília, Brasília, Brazil
Portuguese-English, 2003-2007
Portuguese-French, 6 semesters completed
Italian Language and Culture Certificate
2005 - 2006
University of Florence, Italy
Professional Experience
Localization Account Manager
2021 - present
Mother Tongue
Manage localization projects and workflows for leading dating and mindfulness apps into 60+ languages from beginning to end, working closely with linguists, language managers, post-production teams and internal stakeholders to deliver a seamless localization experience to the end user
Manage project budgets, issue and aprove client and supplier invoices
Organize and lead project kick-off and post-mortem meetings, and client, supplier and ad-hoc syncs
Resolve localization issues, respond to linguist queries and lead biweekly localization QA processes
Recruit and onboard new linguists
Manage client's Translation Memory and Glossary
Portuguese language desk, responsible for vetting and onboarding Portuguese linguists
Account Manager
2020 - 2021
Globe Multilingual Services
Coordinate with clients and evaluate needs
Delegate tasks to the members of the team and provide counsel on all aspects of the project.
Supervise the development of projects in order to ensure quality and accuracy of the deliverables
Organize and lead meetings with clients and the localization team
Lead Interpretation Project Manager
2020 - present
Translation Commons
Coordinate with account, program, vendor managers, interpreters and clients
Create and document project info
Recommend and consult with clients on the most appropriate RSI platforms
Troubleshoot during meetings
Host project kickoff meetings
Intern
2019 - 2020
MIIS DLINQ - Digital Learning and Inquiry
Supported the academic community for a variety of software and digital tools at the lab
Consulted in-person and online with other students, faculty, and staff
Implemented initiatives to develop students' digital fluency and critical engagement
Organized Cryptoparties and events to raise awareness about digital and data privacy
Managed DLINQ West's social media accounts
Teaching Assistant
2020 - 2020
MIIS Language Professional Programs
Supported students in resolving technical issues and course-related concerns
Assisted professors with classroom instruction, exams, and record keeping
Freelance Translator and Interpreter
2003 - Present
MIIS DLINQ - Digital Learning and Inquiry
Interpret in simultaneous, consecutive, liaison and whispering modalities in conferences, meetings, audits, and trainings in many fields including business, gaming, government, fashion, education, marketing, medicine, IT, engineering, military, banking, etc,
Interpreted 2,000 + booth hours in Brazil and abroad for government agencies, international organizations, multinationals, and private companies
Translate, localize, edit, subtitle, and transcribe texts in several fields: marketing, legal, medical, educational, social sciences, technical, tourism, government, entertainment, etc
Translate official documents for clients applying for visas and/or educational institutions
Coordinate teams for translation, subtitling, and editing projects
Translator, Interpreter and Secretary
2009 - 2011
Embassy of the Republic of Turkey in Brazil
Planned, organized, and executed embassy events
Liaised with Turkish, Brazilian, and international delegations and officials
Translated daily diplomatic correspondence and articles from major Brazilian newspapers
Performed consecutive interpretation for, government officials and Turkish delegations
Accompanied and interpreted for Embassy staff during the Turkish Prime Minister's visit
Testimonials
Robert W. Wilson
Brazilian Portuguese Editor @ Blizzard Entertainment
Nathalia was one of the interpreters selected among many high quality candidates to be part of a team of interpreters who definitely exceeded Blizzard's expectations and provided interpretation services that have never been delivered in such a way previously. I found her show great interest and curiosity in Blizzard's games and products, which was one of the main drivers for hiring the interpreters for this event. Nathalia comes across as very dedicated and determined. I can also describe her as enthusiastic, genuine, responsible and talented.
Abena P. A. Busia
Ghana's Ambassador to Brazil
Nathalia was referred to me by another ambassador when I was seeking a translator who could translate a poem I wrote that was going to be featured in a poetry event. Ever since our first contact she showed me the confidence and skill I wanted to find in a translator. I asked her to translate three of my poems and other three from other female poets on this occasion and couldn't be happier with the work she delivered. I was very concerned about stylistic aspects of both English and Portuguese languages that could be problematic when translating poems, but Ms Rio Preto very skillfully came up with solutions that were perfect for those texts. Other than the written translations, Ms Rio Preto also did a consecutive translation of me reciting my poems at the said poetry event, which was also done with an uncanny ability.
Rafael Cavalcanti
Sworn Translator & Proofreader
Nathalia is an amazing, resourceful, and reliable translator. I sometimes consult her when in doubt about the best way to express a Brazilian term in English, and she often surprises me with a piece of vocabulary that fits the context perfectly. She pays much attention to detail, which shows in the final version of her work. Her resourcefulness stands out in localization services—she has the best solutions to make a particular phrasing or term sound natural in the other language. Deadlines are a serious commitment to her; in all the projects we worked together, she always had her part delivered on time, no matter how demanding it might have been.
Diego Damasio
Interpreter & Translator
To have Nathalia as a colleague and a friend is not only an honor, it is part of what I am as an interpreter. She is always excited, prepared and keen to work, regardless of topic or platform. Nathalia is passionate about the job and her beliefs, always vocal about the importance of thinking socially and the impact of small actions to the whole. In her personal life, she's often multitasking as just focusing on a single thing is not challenging enough for her. As quirky as she can be, she owns the room and takes the leadership role whenever the situation calls upon her, never afraid of dealing with what life throws her way. From mother to friend, interpreter to copywriter, Nathalia is never shy of excelling, and truly is an example to her peers.
Contact
My Current Location:
Alexandria, VA
My Email:
hello@nriopreto.com